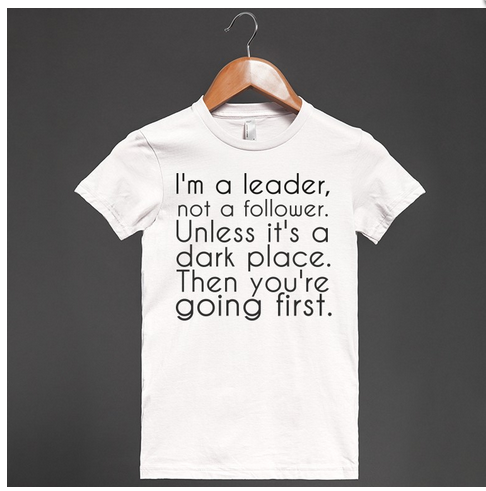 If you ask a 100 entrepreneurs the hardest thing about running a business you'll get 100 different answers. We struggle with challenges differently because, gasp!, we're unique people.
Sidenote: I've been trying to communicate this point in various interviews lately. There is no one archetype of an entrepreneur.
Yet, even as we are a melting pot of personalities, backgrounds, skills and training, many entrepreneurs have a similar struggle. 

Read Full Article »
Management.
I don't mean in the Steve Jobs "embody the vision of a leader" or even "be someone that others will follow."
I'm talking about managing your time, tasks and team. The big 3 if you will.
Because if there's one truth that seems to permeate the longer you're in business for yourself, it's that if the downside of a J-O-B is following some rules, the upside is that they handle so much of the bullshit.
Payroll.
Terms & Conditions.
Quarterly planning.
Firing people.
It's all handled by specialists! But now, as an entrepreneur all of that and more is on your plate. And especially in the lean times it's not always feasible to outsource everything that really needs to get done.
So, how do you really become a good manager? It's a huge topic so today I'm just going to focus on managing tasks.
Tasks are the critical link in the chain of "getting crap done."
Tasks make up projects.
Little projects make up bigger ones.
Projects create your business' value whether that's physical products, sponsorships or other competitive advantages.
Managing tasks is simpler than you think
Notice I didn't say easy. Easy doesn't always mean simple.
There are 3 basic steps to managing tasks, whether you're the one taking action or someone else is supporting.
Step 1: Clarify what needs to be done.
Step 2: Allocate time for the task.
Step 3: When the time arrives, do the task.
Let me give you 2 examples to put this into action.
Example 1: I should really do a weekly newsletter…

Step 1: I'd like to send a weekly newsletter to my list to help them where they're struggling and remind them that we're here as a resource.
Step 2: On average it takes 60 minutes to write, edit and prepare a newsletter. Look! There's an hour on my calendar Monday mornings when I'm working but not yet ready to talk to people!
Step 3: It's Monday morning. Got my coffee and a calendar reminder. Goes and writes newsletter.
Example 2: I wish I had more time to update old content

Step 1: It would be best to start with my programs older than 3 years as those bring in income and my field is changing so much.
Step 2: Every Thursday afternoon I get to take my laptop to Starbucks where I get a nice chai tea, turn on some tunes and work through the modules for old programs. If I need to re-record videos or audio I'll do that on Fridays the same week.
Step 3: It's Thursday, let's go to Starbucks!
*Action Step:* 
Now it's your turn, because managing your own tasks (and by default your time as well) is the only way you're going to reach your goals as an entrepreneur. There's no manager. No boss standing over your shoulder saying "those TPS reports better be in by Friday!"
It's up to you.
So, start by selecting one task – easy or hard – and going through the 3 steps:
Step 1: Clarify what needs to be done.
Step 2: Allocate time for the task.
Step 3: When the time arrives, do the task.
---